Manufacturing Plastic Display Hooks, Hang Tabs, Clip Strips, Cable Ties & Security Seals
Entheos Enterprise Ltd is trusted as a designer and supplier of hanging and fastening solutions to Clients across the world. We have been supplying well-known brands for over 30 years. We are committed to providing our customers with the best service, innovative designs, top quality products and exceptional value for money.
With established production facilities in the UK, Germany and China we are well positioned to meet your distribution demands and we currently have customers in over 60 countries.
Our company holds high stock levels and provides a reliable and speedy service. If you cannot find the product you need on this website, or would like our expert advice then please give us a call, we will always be happy to help.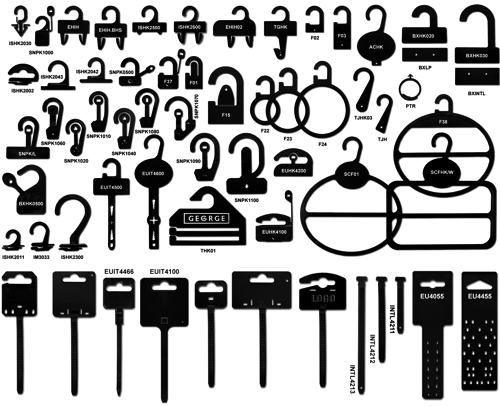 A selection of Injection Moulded Display Hooks and Hangers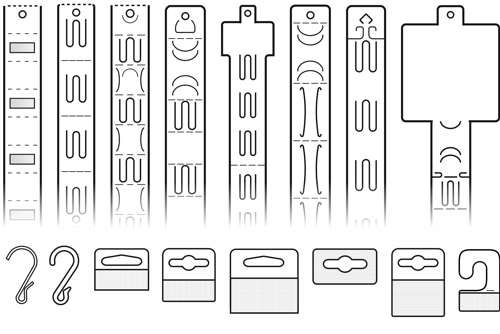 A small selection of Clip Strips, Hang Tabs and S-Clips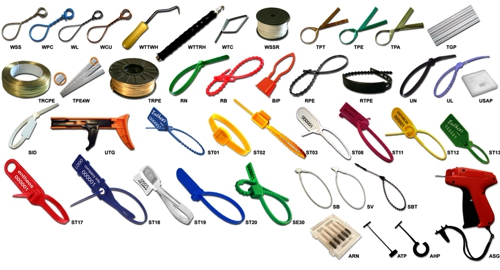 A selection of Cable Ties, Security Seals, Twist Ties and Wire Ties
Please take a look at our online digital brochure > New Brochure.
We also offer Custom Made designs for all our Customers. Our design team can create new technical drawings in compliance with your specifications. Manufacturing new products within weeks from approval.
Feel free to request samples before purchasing online. If we receive your email request before 2pm the samples will leave on the same day (First Class post).
Hanging and Fastening Solutions your products can rely on!
You can contact us for any further information:
Tel: +44 (0) 1243 672267 | Fax: +44 (0) 1243 671515 | eMail: sales@entheos.co.uk
Entheos Enterprise Ltd
Unit D1, D2 & F3 Hilton Industrial Park,
East Wittering,
West Sussex,
PO20 8RL
United Kingdom
Our other websites include: www.clipstrips.co.uk | www.entheoseurope.com | www.hangstrips.co.uk | www.waterhogafrica.com
Registered in England No. 5550728. VAT No. GB 411 849 403